Kahlua Ice Cream Recipes
1 (8 1/2 ounce) package chocolate wafers, finely crushed (about 40 wafers)
3 tablespoons granulated sugar
5 tablespoons butter, melted
8 ounces cream cheese, softened
1/4 cup dark rum
1 quart coffee ice cream, softened
1 cup heavy cream
2 tablespoons granulated sugar
1 to 2 tablespoons Kahl˙a
Chocolate Scrolls
In a small bowl, combine chocolate crumbs, sugar and butter, Press into a 9-inch round cake pan and chill.
In a large bowl, beat cream cheese with rum until light and fluffy. Fold in ice cream. Pour into crust and freeze at least 4 hours.
In a chilled bowl, whip cream, sugar and Kahl˙a until stiff peaks form. Swirl onto top of pie. Garnish with Chocolate Scrolls. Freeze at least two hours.
Let stand at room temperature about 5 minutes before serving.
Chocolate Scrolls
Allow squares of semisweet chocolate to warm slightly. Using a vegetable peeler, peel scrolls from chocolate onto a plate. Refrigerate until firm.

---
More Ice Cream Recipes:
Connect
Connect with us socially below!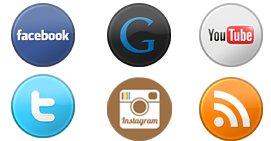 ---
Call us!
Want to call us now? Enter your phone number below to connect to us!
---
Feature
The Mean Green Ice Cream Machine was featured on WSMV for the mobile food truck pilot program where we will be serving gourmet ice cream desserts!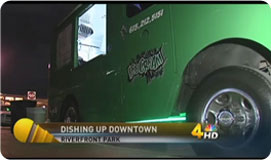 The program allows food trucks to park in any of nine designated spots from 10 AM-2 PM and 6 PM-3:30 AM.
Story here...
---
Fact Sheets
Grab our two page full color fact sheet brochure to find out more about the Mean Green Ice Cream Machine!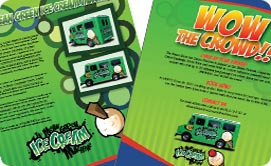 ---
Videos
Check out some of the Nashville Ice Cream Truck Rentals videos!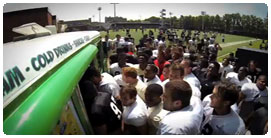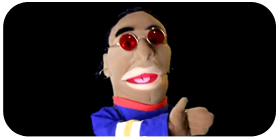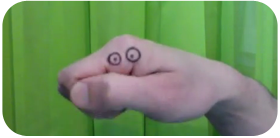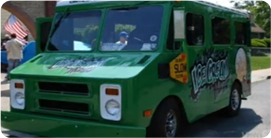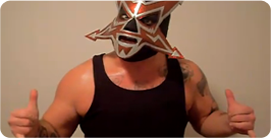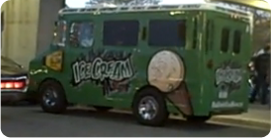 ---
Music
At all our events, we bring the music with the 'Machine'! Check out one of our fans own song about the Mean Green Ice Cream Machine.
---
Testimonials
We hired the coolest Ice Cream truck! Clean, on-time and professional!
Mrs. Kim V.