Kahlua Ice Cream Recipes
1 (8 1/2 ounce) package chocolate wafers, finely crushed (about 40 wafers)
3 tablespoons granulated sugar
5 tablespoons butter, melted
8 ounces cream cheese, softened
1/4 cup dark rum
1 quart coffee ice cream, softened
1 cup heavy cream
2 tablespoons granulated sugar
1 to 2 tablespoons Kahl˙a
Chocolate Scrolls
In a small bowl, combine chocolate crumbs, sugar and butter, Press into a 9-inch round cake pan and chill.
In a large bowl, beat cream cheese with rum until light and fluffy. Fold in ice cream. Pour into crust and freeze at least 4 hours.
In a chilled bowl, whip cream, sugar and Kahl˙a until stiff peaks form. Swirl onto top of pie. Garnish with Chocolate Scrolls. Freeze at least two hours.
Let stand at room temperature about 5 minutes before serving.
Chocolate Scrolls
Allow squares of semisweet chocolate to warm slightly. Using a vegetable peeler, peel scrolls from chocolate onto a plate. Refrigerate until firm.

---
More Ice Cream Recipes:
Connect
Connect with us socially below!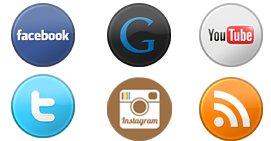 Grab our two page full color fact sheet brochure to find out more about the Mean Green Ice Cream Machine!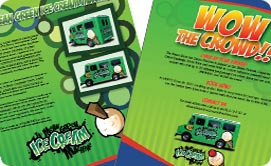 ---
Articles
Ice Cream Truck Nashville News
---
Check out some of the Nashville Ice Cream Truck Rentals videos!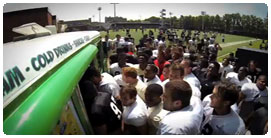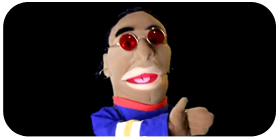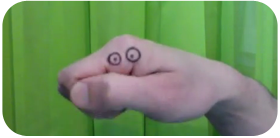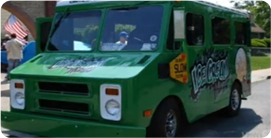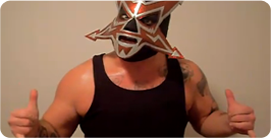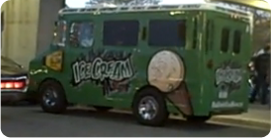 ---
Ice Cream Games
Check out this cool ice cream truck game from HoodaMath.com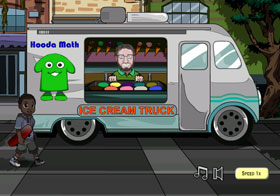 ---
Food Trucks Nashville
---
Music
At all our events, we bring the music with the 'Machine'! Check out one of our fans own song about the Mean Green Ice Cream Machine.
---
Testimonials
We hired the coolest Ice Cream truck! Clean, on-time and professional!
Mrs. Kim V.