Ice Cream Truck Nashville TN News
May 5, 2020 - We are about to get rolling for 2020. With the covid-19, ice cream truck nashville tn rentals with the Mean Green Ice Cream Machine have been on hold. We did not want to risk the health and safety of people that we serve nor did we want to possibly have an issue on our side as well. While we know many people wanted our ice creams and services, we felt it was best to just hold off on the 2020 season and open later in the season. We are coming up with plans as to how exactly to serve. This is all new to us and I am sure customers. Part of the fun of an ice cream truck nashville tn rental is walking up to the truck to get your ice cream from the huge list of items we carry. We normally carry about 25 different items of prepackaged ice creams on the truck and sometimes as many as 30 items depending on availability. We can even customize what ice creams or flavors the customer wants per event. We are quite flexible on this so please ask if you have some preference.

We were brainstorming ideas and think the best options for now in 2020 are to either drop the exact ice creams needed at your location which would have a contact-less interaction. Payment could be done various ways - invoice, credit card, online payment, etc. We are open to ideas. With all the stressful circumstances we have all been put through, ice cream might be one simple way of brightening the day of your guests, employees, staff, or customers. Most people remember an ice cream truck from when they were a small child and this brings them back to those days of joy! We have been serving ice creams to this area for many years and can assure you that we will handle everything to make your event awesome while you sit back and enjoy it. We take care of it all.

April 16, 2020: Mean Green has not started for 2020 as of yet due to the Covid-19 virus. We have been allowed to operate but chose not to as a precautionary measure. In the coming weeks, we are considering the option of drop delivery service which would be the following. A neighborhood or organization would put in an order for ice creams with us. Payment could be done via invoice, online payment like paypal/venmo or some other method. We would package up the items (prepackaged only) and deliver to your location. No interaction needed which is unfortunate but needed in these times. Call us at 615-212-5151 or email MeanGreenICM@gmail.com for more info. Be safe & well.


Connect
Connect with us socially below!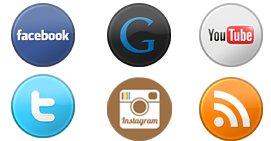 Grab our two page full color fact sheet brochure to find out more about the Mean Green Ice Cream Machine!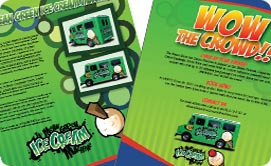 ---
Articles
Ice Cream Truck Nashville News
---
Check out some of the Nashville Ice Cream Truck Rentals videos!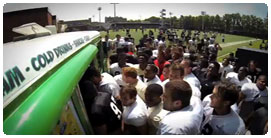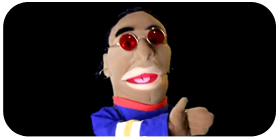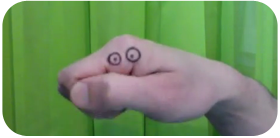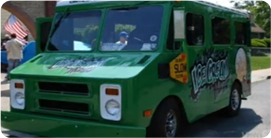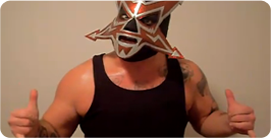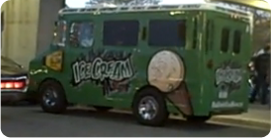 ---
Ice Cream Games
Check out this cool ice cream truck game from HoodaMath.com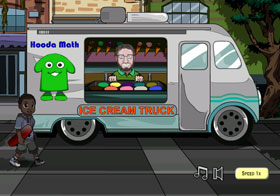 ---
Food Trucks Nashville
---
Music
At all our events, we bring the music with the 'Machine'! Check out one of our fans own song about the Mean Green Ice Cream Machine.
---
Testimonials
We hired the coolest Ice Cream truck! Clean, on-time and professional!
Mrs. Kim V.